Family Medical Clinic In Chandler, AZ
Our Services
We stand out in our field by offering a diverse selection of services designed specifically to cater to your health needs.
Learn More
New Patients
In order to ensure that your visit is as swift as possible, please feel free to print and complete our new patient forms.
Forms
Our Promise
We truly believe that we are only as strong as our staff. We employ qualified individuals who excel in their positions.
Learn More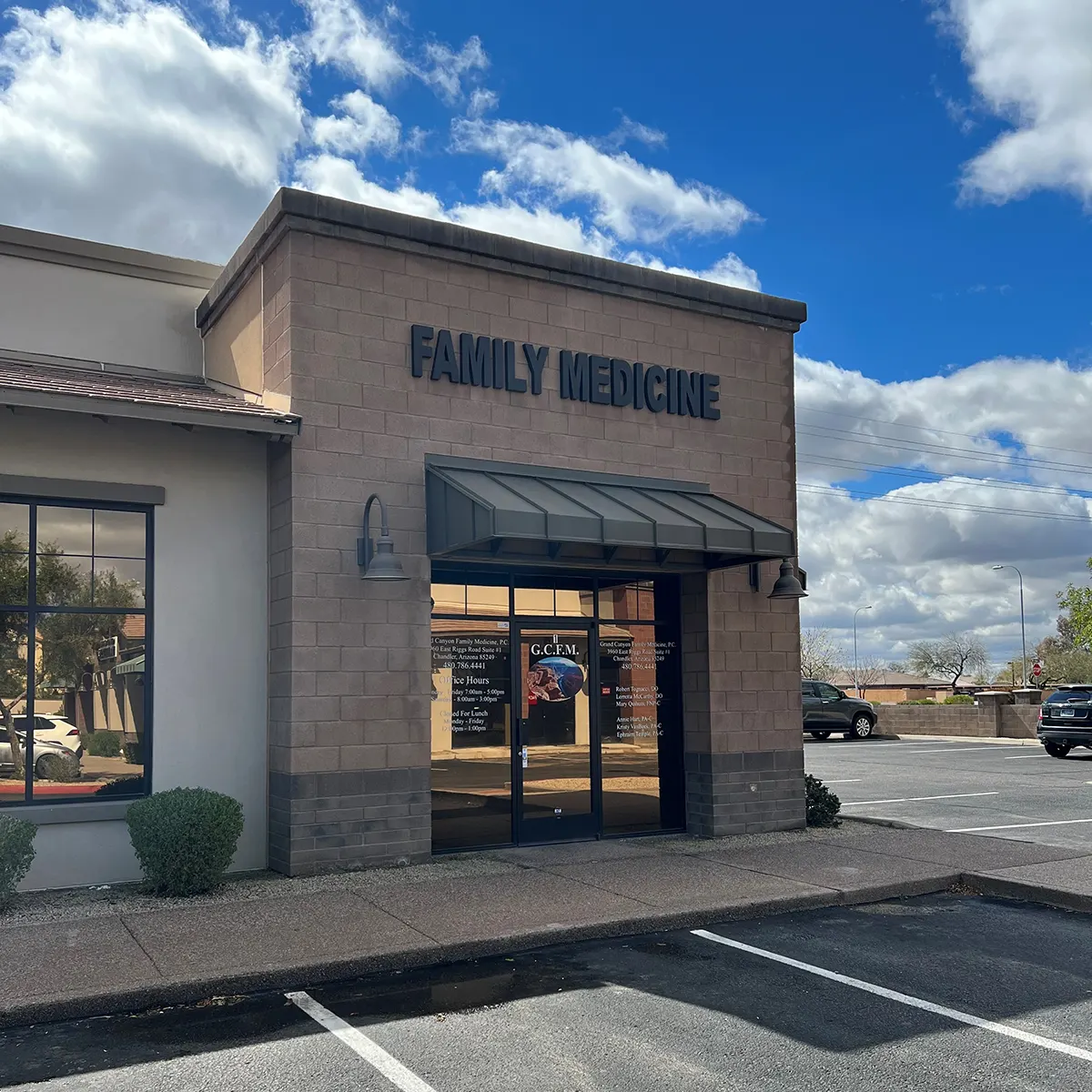 Trust Our Experts With All Your Medical Needs
At Grand Canyon Family Medicine, we are only as strong as our staff and are proud to employ a variety of qualified individuals who bring their own diverse knowledge to the practice in order to ensure you receive the most comprehensive treatment possible. Please take a moment to read more about our individual staff members and learn how they allow our practice to continually be the absolute best at caring for your health needs.
Learn More
Hear From Patients Like You
"I am a physician and was able to see Dr T. The office staff was able to get me in as a new patient the next day. Very polite, and pleasant on the phone and in the office. I felt like a patient without any feel of special treatment. They were also prepared for my visit. I was very impressed and would happily refer my patients who are looking for a primary care doctor. Thanks!"

Spencer N.

Patient
"Moved here a year ago and my husband and I feel lucky to have found this practice. I see Kristy Vanbeek Physician Assistant and feel that she is responsive and thorough. Booking online and virtual appointments have all been a great asset and timesaver. I am very happy here!"

Gail B.

Patient